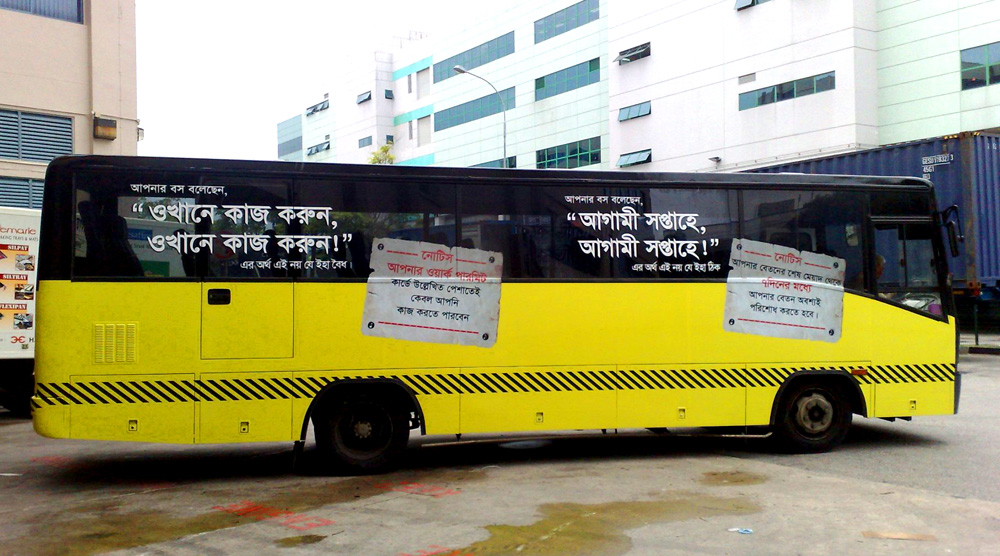 Ministry of Manpower
Singapore
A pitch won against several big boys, W3-O was selected not just on the creative strength but also because of an effective media plan that revolved around our main target audience, the foreign workers.
Only a small percentage of mainstream media were utilised, while the rest were very target and location specific. Appearing in 5 different languages, English, Mandarin, Tamil, Bengali & Thai, the post campaign survey showed a significant jump in added-recall rate, prompting MOM to re-run the campaign the following year.