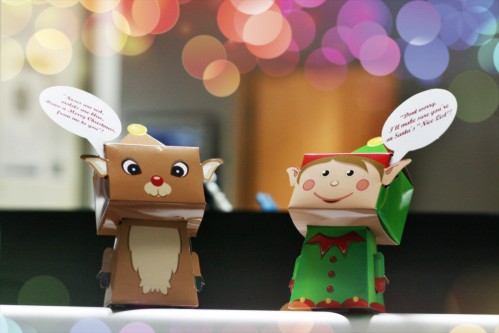 'Tis the season to be jolly,
Fa la la la la, la la la la."
The end of the year is usually filled with love and surprises, and here in W3-O, we've always indulged in festive seasons.
We know how many Christmas greeting cards you receive each year and we didn't want to be part of the pile that gets lost. We wanted it to be something innovatively fun with a tasteful treat for your eyes.
So this year we decided to go a little soft and mushy in the head, working merrily together with Mr Santa Claus himself, to create our very own "woody pulp" Elf and Rudolf!
Be good now, and we might drop you some pulpy mushiness for the coming Christmas.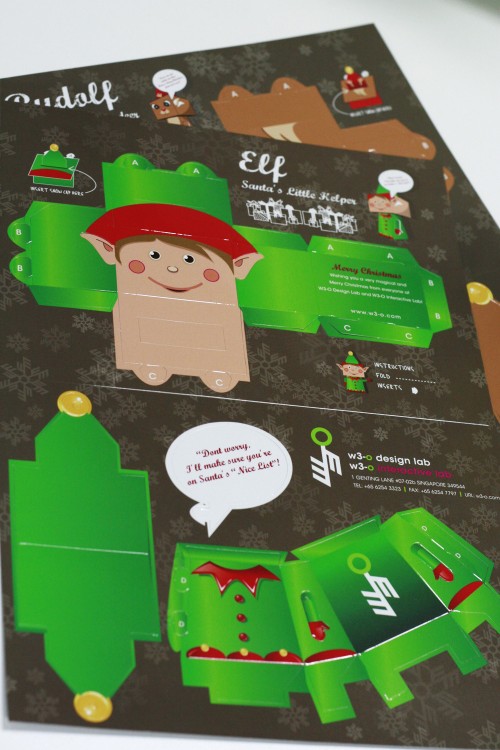 Both "woody pulp" Elf and Rudolf fit perfectly into an A5 envelope.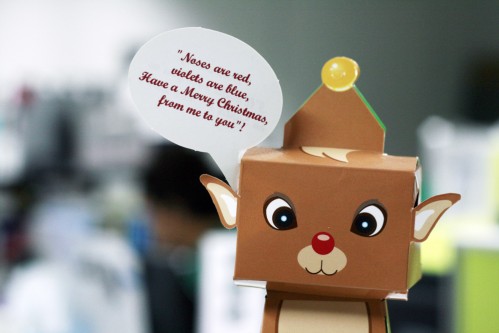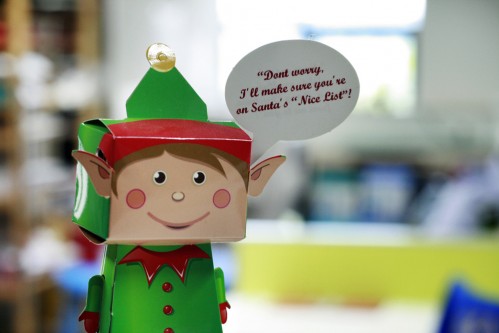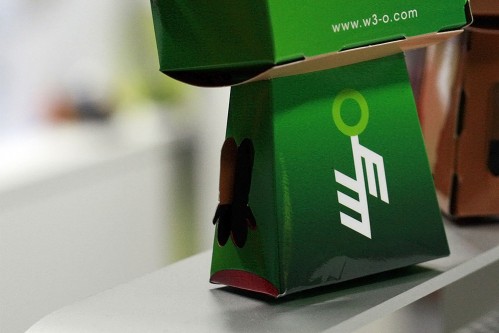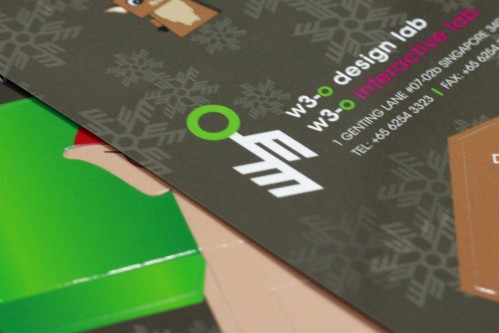 ---